Who needs online dating photography for their online dating profile?
Based on what you've read so far, you would assume that everyone needs online dating photography to find the right match. In reality, that's not the case. While everyone can benefit from professional online dating photography, just like everyone can use a new car, some people benefit from it more than others.
For instance, a young woman in her early to mid-20s can get away with selfies. Even average-looking young women may not have to invest in professional online dating photography. Often, young women looking for more mature men don't need anything other than a few selfies because, for many older men, that's enough. According to some experts, an increasingly fewer number of men read women's dating profiles; they swipe and message if it's a young woman in decent physical condition. That's why many women in their 20s are overwhelmed with messages and dating offers, so much so that they have to block people online.
On the flip side, younger men don't receive as much attention. Young men in their late to early 20s are seen as being immature. The selfies don't help their case either, because most women just swipe past them since it's similar to every other frat boy or young man to them. Even posting pictures of your six-pack will only get you so far. Don't get us wrong, most women aren't looking for a guy with a potbelly, puffed up face, or someone who likes dressing up as a cosplay character, but maturity matters. As professional photographers, we know what attributes attract women. Whether it's an older man or a young man, highlighting those attributes will help attract women of the right age and type.
So, here are a couple of examples of men and women who can benefit significantly from a professionally created online dating profile:
Young Men Looking for Women Their Age – If you don't want to be overlooked by women your age, you have to signal your maturity. Men in their 20s can appear more mature with the right pose, facial expressions, and clothes. Fortunately, here too, we've helped scores of our clients find more dates by simply changing the way they look in their dating profiles—in some cases, very subtly.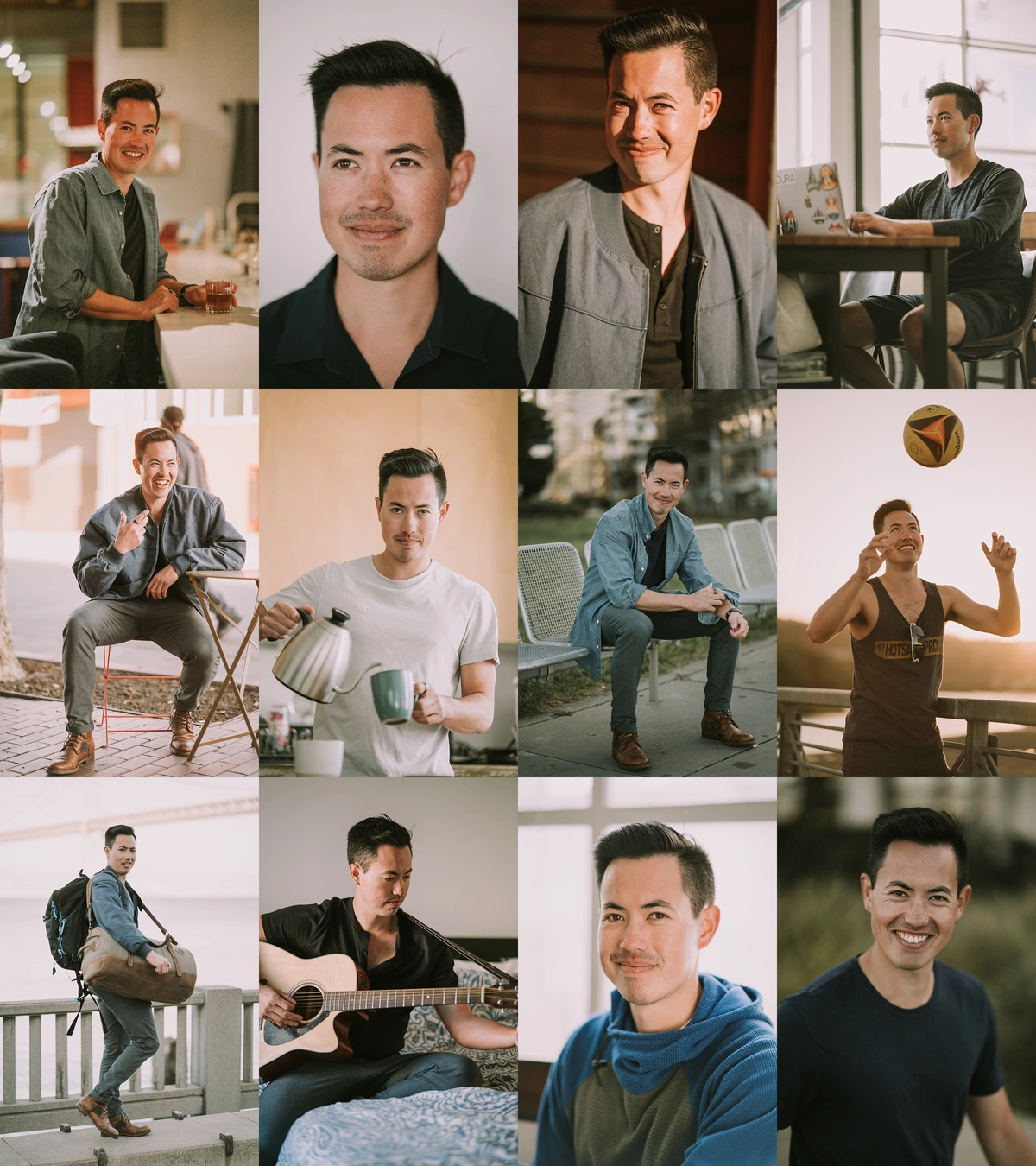 Below Average Looking Men – Honestly, we firmly believe that there is no such thing as an average-looking man. Every man is different and can attract a woman by exuberating the right subtle cues in their dating profile photographs. The key is for us to use our experience to best present you to your target audience in a way that gets them hooked. It can often take several pictures after a consultation to shortlist those few photographs that we think will make you stand out.
Older Women Looking For Men – Career women in their early to late 30s, 40s, and 50s are often overlooked by men their age. It's not always because they could look younger, but that these women don't show off those subtle cues that attract the men they want. Our approach to online dating photography for women is to understand the type of men they want to date, create a profile, and then start the actual photography. Each photograph is geared to that profile. The right approach, which means successfully presenting those subtle cues in an online dating profile bio, has, in our experience, delivered excellent results for clients.
Anyone Who Has Not Seen Results – By this, we mean anyone who has had an online dating profile for a while across multiple platforms but has not seen much in the way of results. This could also include older men and women returning to the dating game after a significantly long hiatus. Most likely, you are an older male since women swipe on only 6% of male profiles. Also, women who haven't been able to attract the type of man they want can benefit significantly from professional online dating photography.